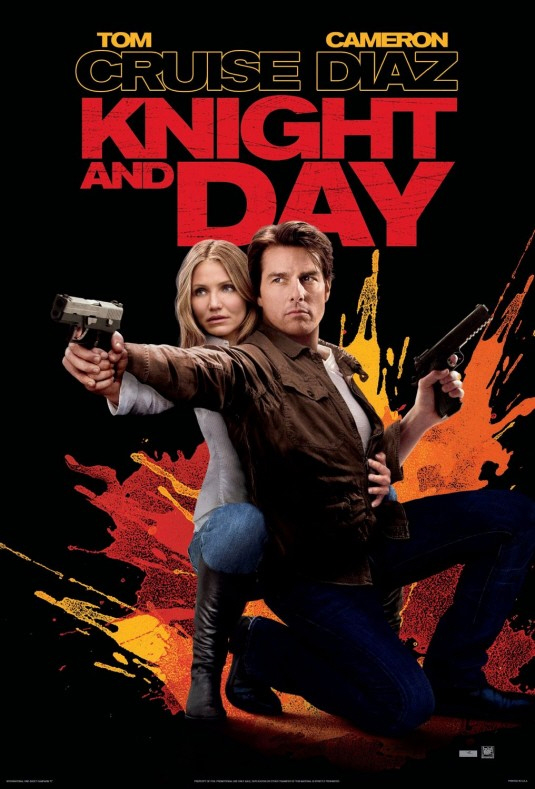 As expected,
Knight & Day
did poorly at the box office this weekend, coming in third to
Toy Story 3
in its second week and the Adam Sandler comedy
Grown Ups
. As Kaiser reported Friday, Knight & Day cost a whopping $115 million to make and tens of millions to promote. It took in only $20.5 million over the weekend, which may signal the death knell for Cruise's action hero career. Cruise has
Mission Impossible IV
in pre-production, and now that it's known that he can't single-handedly carry a film the studio may reduce his role and focus the story on a younger agent. They are also expected to reduce the budget for MI IV.
I like this analysis of the numbers from Box Office Mojo, which points out that unclear marketing along with a focus on Cruise as an unhinged character may have sunk this film. It's too bad, because Cruise's performance is earning praise and the movie is said to be decent and entertaining.